Screen Printing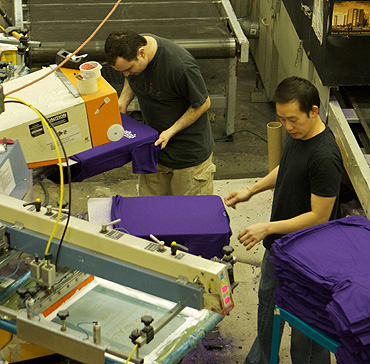 We offer both manual and automated silk screen printing services. From all Pneumatic to servo machines, we can accommodate the most intricate and tight registration. From small quantities to large volume runs, we can achieve 1 – 12 color imprints up to 18" x 22" (45cm to 55 cm).
The inks we offer range from plastisol, waterbase and discharge, and from high density to reflective. We offer spot color reproduction to process and other special effects.
Give us a call to discuss your needs and what effect or process would be best suited for your project or graphic. At M-Pressions, we work with our clients to help you achieve the desired look on whatever you're printing.